Evove helps win Best Display at Equinox Evolution Sydney for Tasmanian Timber
Equinox is a series of evening boutique exhibitions held across Australia and New Zealand designed to connect architects, interior designers, and design specifiers with product suppliers. Attendees engage with 25-35 exhibitors in a relaxed and intimate setting over drinks and canapes for 2.5 hours.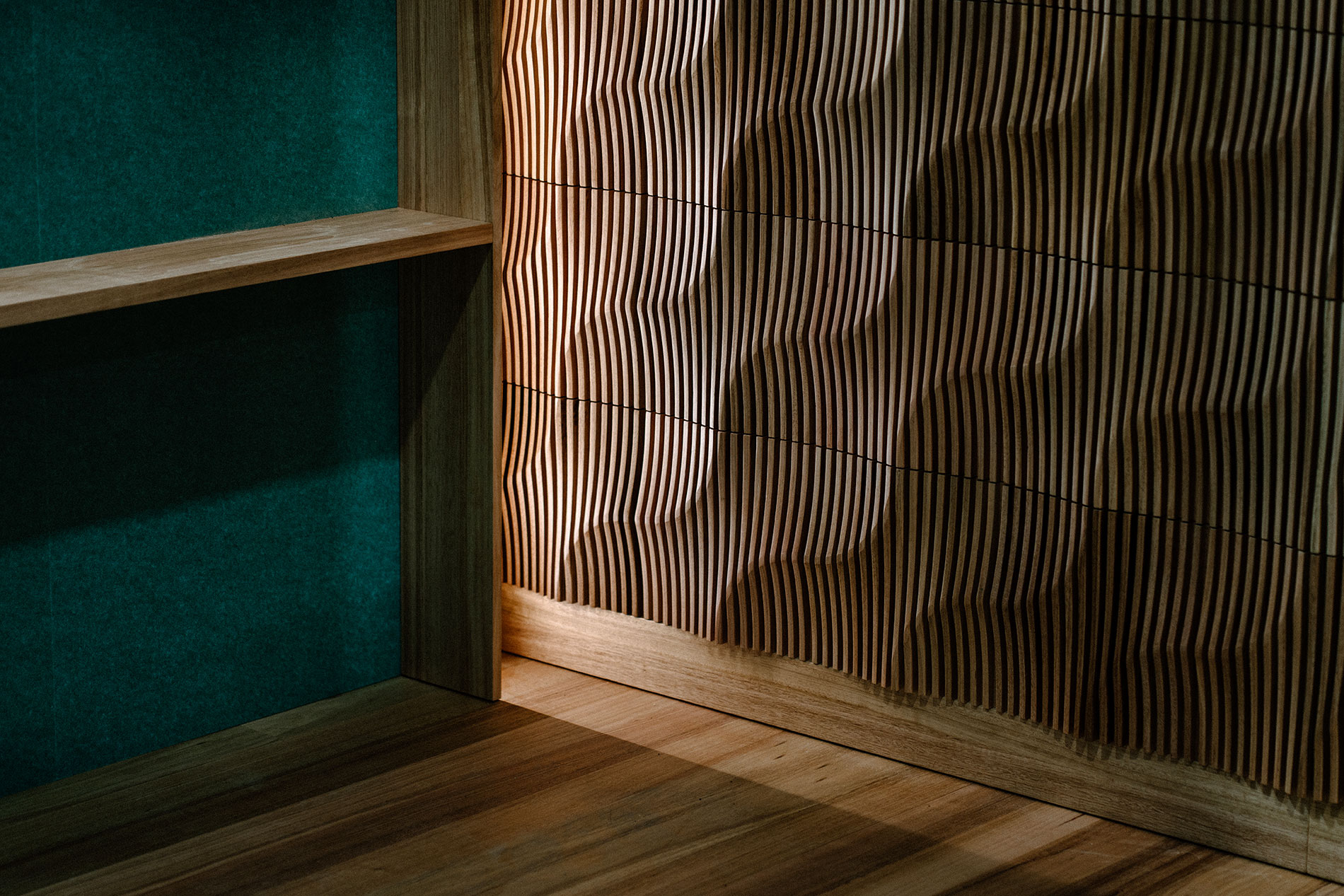 ORIGINAL Tasmanian Timber engaged evostyle to build their unique display, designed by Jon Goulder, featuring evove Liminal tiles as the back wall.
"The result was absolutely stunning," says Tasmanian Timber Program Manager Claire Bennett, "the back wall just drew people into the display like a moth to flame."
The ORIGINAL Tasmanian Timber display won best stand, as voted by attendees, by a big margin.
"The display was just 4×2 meters and needed to be easily constructed in a short time frame, but it needed to have impact. And considering that our product is Tasmanian Timber, it needed to be beautifully crafted from our product," said Bennett.
The Liminal tiles were crafted from Classic Tasmanian Oak.
"We also wanted the display to show the versatility of timber. Instead of a VJ lining or moulding, we wanted to show that timber can be used in unexpected and innovative ways to make bespoke architectural components. Evove was the perfect example of that.
"It is so tactile and sculptural in its form. The way the light played on the three-dimensional tile was quite beautiful."
The Liminal tile, also designed by Jon Goulder was a fitting choice for ORIGINAL Tasmanian Timber. Designer Maker Jon Goulder was the Ambassador for Tasmanian Timber, championing the use of Australian materials in Australian design and the built environment.